The 2019 Alfa Romeo Stelvio
If you want to upgrade your ride, you should take a look through our inventory of new luxury cars. When you visit our showroom, the 2019 Alfa Romeo Stelvio is sure to stand out if you're in the market for a crossover. The new Alfa Romeo Stelvio doesn't pull any punches by pretending it has off-road credibility. Instead, the crossover prioritizes its on-road performance with precise, responsive handling and an unmistakable style that features plenty of exotic, Italian fair.
2019 Alfa Romeo Stelvio Details
Like its sedan brethren, the 2019 Alfa Romeo Giulia, the new Alfa Romeo Stelvio stands out thanks to its distinctive design and performance. Whereas the Alfa Romeo Giulia is offered in six trims, the Alfa Romeo Stelvio is available in three.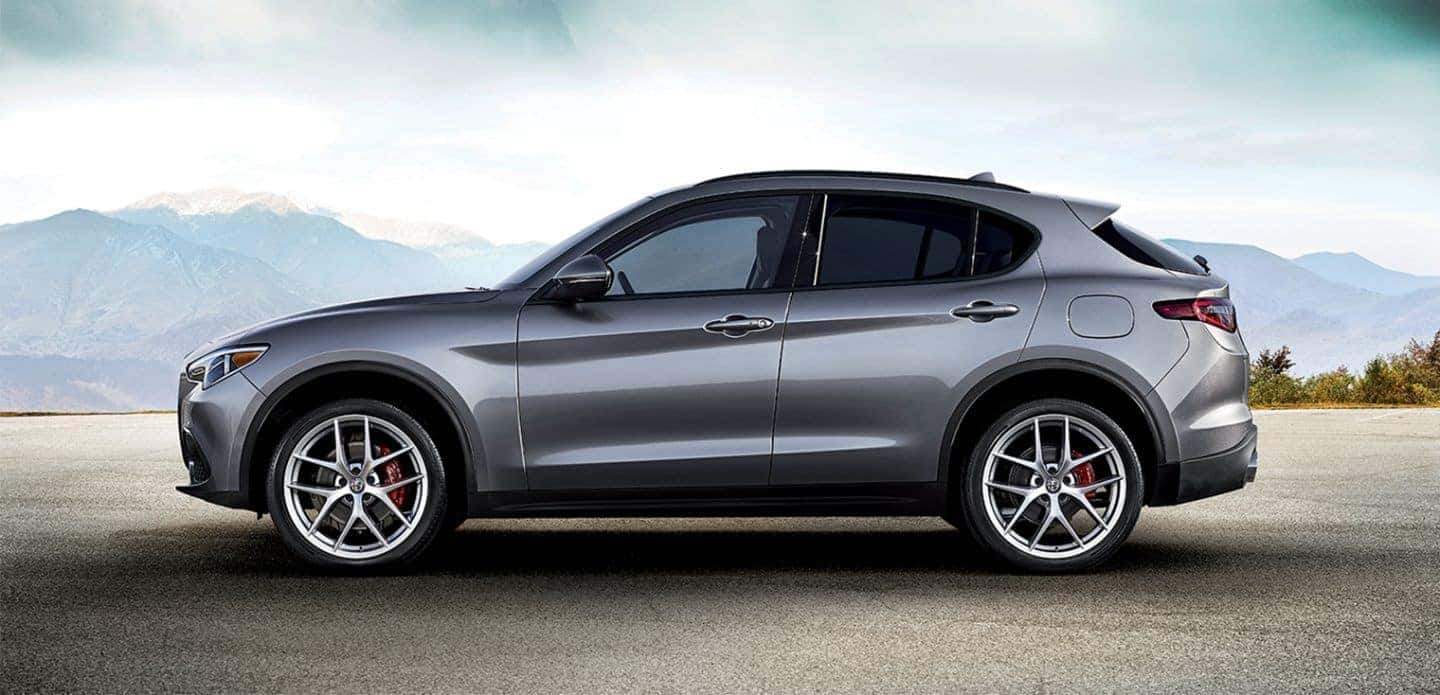 Model details:
Engine: 2.0L, 2.9L V6 Turbo
Power: up to 505 horsepower, 443 lb-ft torque
Transmission: Eight-speed auto
The 2019 Alfa Romeo Stelvio comes with two possible engine configurations. The base and Ti trims are powered by a turbocharged 2.0-liter four-cylinder engine. The Quadrifoglio model is outfitted with a twin-turbocharged 2.9-liter V6 engine that generates an impressive 505 hp and 443 lb-ft of torque.
You'll be happy to know that the new Alfa Romeo Stelvio is available with rear- or all-wheel drive. When properly equipped, this crossover can tow up to 3,000 pounds.
2019 Alfa Romeo Stelvio Safety and Special Features
When you contact our Alfa Romeo dealership near Bellevue, NE, we'll gladly tell you all about the features you'll discover on the 2019 Alfa Romeo Stelvio. Four USB ports, Apple CarPlay™, Android Auto™, a driver display, and a central touchscreen are some of the crossover's great tech features.
Safety/Special Features:
Roof Rails
Power Liftgate
Keyless Entry & Ignition
Selectable Driving Modes
Leather Upholstery
Ambient Interior Lighting
This Alfa Romeo crossover's selectable driving modes will appeal to anyone who wants to amp up their fun behind the wheel. Known as "Alfa DNA," this three-mode selector lets you choose between Dynamic, Natural, and Advanced Efficiency driving modes.
Loading gear is a breeze thanks to the vehicle's power liftgate. You'll appreciate this crossover's standard roof rails if all your supplies won't fit in the interior cargo area.
Buying a 2019 Alfa Romeo Stelvio
If you're ready to see what it's like in the driver's seat of a premium crossover that will maximize your driving experience, head over to Alfa Romeo of Omaha to buy or lease a 2019 Alfa Romeo Stelvio today!